Gaytee-Palmer Stained Glass is a family-owned and operated business. We were founded in 1918 by Thomas J. Gaytee, an accomplished stained glass artist and liturgical designer from New York. Gaytee has only known three prior owners; founder Thomas J. Gaytee, Lee N. R. Miller, John Salisbury, and now, Al Palmer. Prior to merging their business with Gaytee Stained Glass, they were the owners of Palmer Stained Glass…both in Minneapolis. They worked closely with John Salisbury at Gaytee for ten years before merging the two companies in 2010.
The projects we have completed range from churches, historical buildings, repair and restoration for furniture care businesses, to the custom design of new window projects for private residents and designers. Throughout the decades, we have continually kept pace with the latest developments in the glass industry, while maintaining the highest level of service to our customers.
Meet our team of artisans below or stop by anytime to tour our studio. We can accommodate groups of twelve or less at one time. Call us to schedule a tour! We love it when people want to learn more about the process and craftsmanship that goes into stained glass.

Click on the 2-minute video below to find out more about our company.

AL PALMER
Al Palmer is the owner of Gaytee-Palmer Stained Glass Studio and has been in the stained glass business since 1974.  Al started as an apprentice in the stained glass business after high school and after a few winters working in the stained glass business part-time, he realized he loved this work. He made the decision to make the stained glass business his career and after working his way through the ranks, became a salesperson and eventually started his own company.
After being in the business for over 30 years, another opportunity knocked and Al was given the opportunity to purchase the oldest and largest stained glass studio in the Twin Cities area, Gaytee Stained Glass. Al merged Palmer Stained Glass with Gaytee Stained Glass and now has an all-encompassing stained glass business and is thrilled.
Working in the Stained Glass business is very rewarding to Al; he enjoys the client's reaction to the final installation of each job and the satisfaction it brings.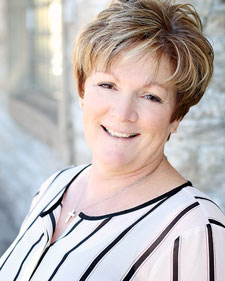 KELLIE PALMER
Kellie has been in the stained glass business since 1995, she is a co-owner with her husband Al Palmer and is the Business Administrator for Gaytee Palmer. Kellie and her husband, Al Palmer, merged Palmer Stained Glass and Gaytee Stained Glass in 2010 and now have an all-encompassing stained glass studio in the heart of the Art District in NE Minneapolis Minnesota.  
Kellie loves so many aspects of the business, but when a project is completed and delivered to the client there is a sense of satisfaction and joy that is hard to describe. Stained glass transforms a space, unlike any other art form. Whether the project is residential or commercial, or a restoration of old windows or fabricating new windows, there is always something about stained glass that people enjoy and can connect with.




DAVID FODE
David Fode is the Senior Artist at Gaytee Palmer Stained Glass. David is an accomplished artist and graduated from the American Academy of Art in Chicago, Illinois, with an emphasis in drawing and illustration.
David has been a stained glass artist since 1998; his talents are most often used in the design and painting of stained glass windows. David says, "I am inspired by what I am working on today could be around 100 years from now."
David's work is in churches, synagogues and public spaces all around the world. He has restored windows by many world renowned artists: LaFarge, Tiffany, Heaton, Butler & Bell, Mayer of Munich, Zettler, Emil Frei, Munich Studio and Connick.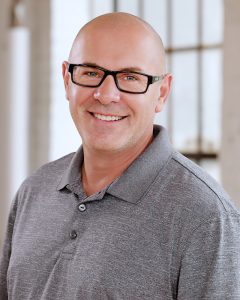 Jacob Zacharias
Jacob Zacharias has joined Gaytee-Palmer Stained Glass as the Studio Manager with 30+ years of experience in business management. Jacob has been fascinated with the history of stained-glass art and the beauty that can be achieved when great artists work in collaboration with another stained-glass craftsman.
Jacob has had success at many levels from starting his own small business in 1990 to working his way up to managing several big box retail locations throughout Minnesota. We are sure you will enjoy working with Jacob and we are excited to have him on our team.